12.18.08
359 Comments
posted by: bcorcoran
After a powerpoint about the history of microscopes, we had the students convert their telescopes into Galileo microscopes using just a hand lens.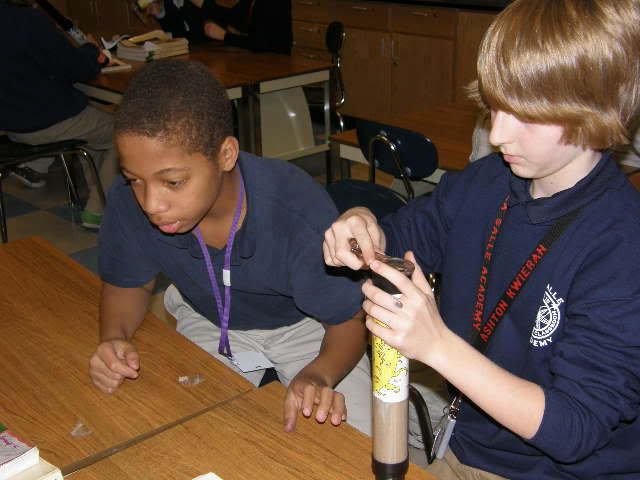 After this, the students were asked to look at text and pictures in their science textbook to see if they could get the images to magnify.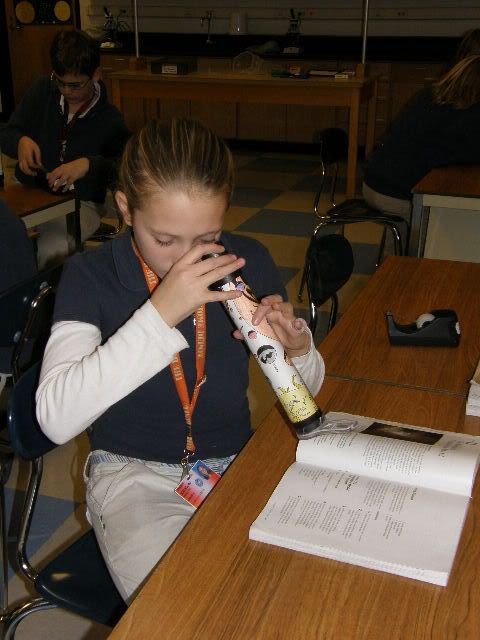 The final part of this module was to use modern light microscopes to view objects and compare/contrast the magnification ability of their Galileo microscope and light microscopes.  The students have not yet been trained on loading slides and focusing light microscopes so Sharon Brandt and I set the microscopes so the students only had to look into them to see the images.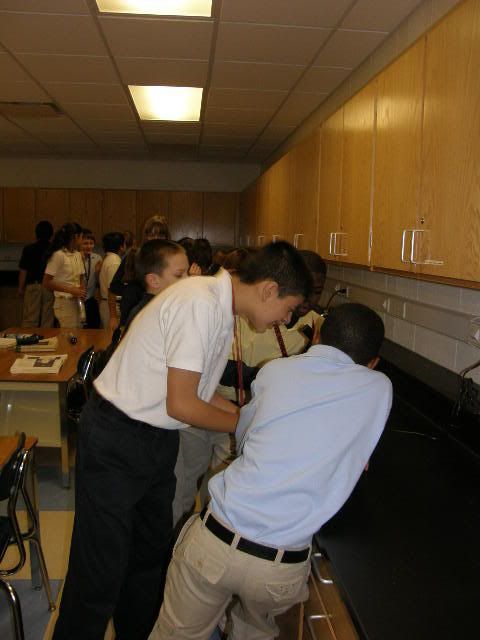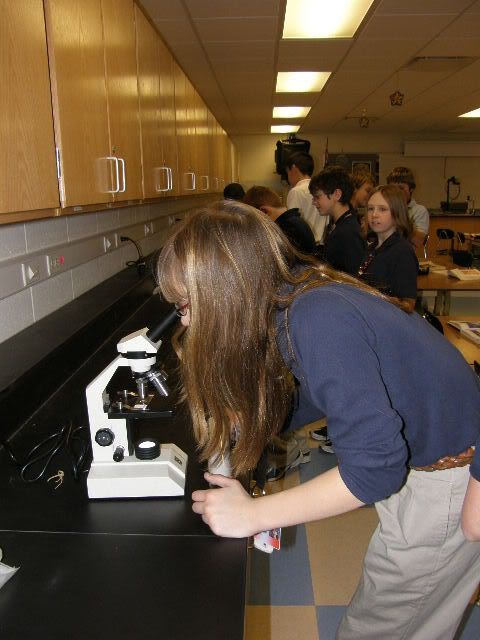 When the students were looking into the Galileo microscopes they found that the images reversed when viewing the image after a certain distance.  I did not warn them that this would happen, I wanted the students to observe and discover this on their own.  Many of the students feared they had done something wrong in constructing their Galileo microscopes; but, we assured them that this was supposed to happen.  However, at this point, we did not explain why the images were flipping.  Instead, we asked them for ideas as to why this flipping of images might take place.  This allows for a perfect segue into our next Module — HIDE MY BIKE — that will take place on Jan. 8th.
You can visit Sharon Brandt's site for a copy of the powerpoint as well as more photographs taken from this module. (I will edit this post and add a link to Sharon's site when I receive notification that it is updated by Sharon.)